Version: 8.3
This section contains product manual content for each component in Camunda 8, including conceptual content. Together, these components comprise the Camunda 8 SaaS experience.
note
Additionally, Camunda hosts a section of Best Practices. A mix of conceptual and practical implementation information, this section hosts our condensed experience using BPMN and DMN on the Camunda tool stack collected by consulting engagement with our customers and feedback from the community.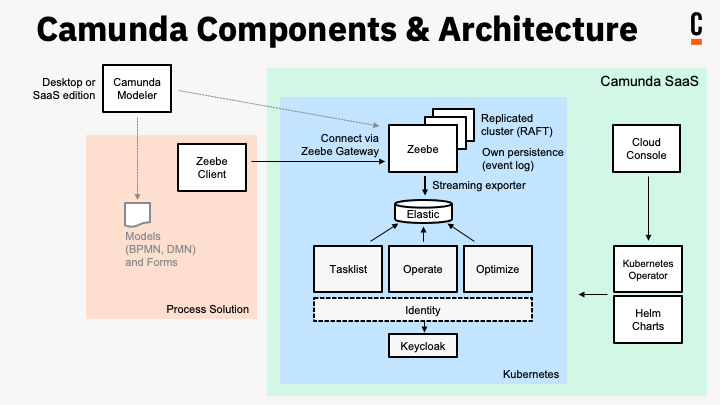 Looking for deployment guides?